Featured Inventory - Handguns
Handguns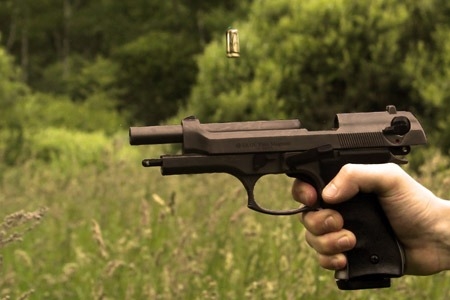 Cash In A Flash Pawn features an impressive collection of new and pre-owned firearms, including conceal/carry-type guns, home protection shotguns, safari rifles, and collectible revolvers. Brands we carry include Browning, Remington, Winchester, Bear, Gerber, and more. We also have a large selection of hunting knives, pocket knives, and other accessories. We believe our outstanding selection of new and pre-owned weapons is as good as you'd find in most pawnshops, and they're all available at unbeatable prices. Our knowledgeable staff is ready and willing to help you find the item that is right for you, and walk you through the process. If you have firearms you want to sell or trade for cash, stop into any of our Cash In A Flash Pawn store locations today.
Due to legal restrictions and fees we will not ship to California.
Testimonials
I saw an ad online for some tools they were selling and the second I walked into the store I was amazed by the quality of goods they were selling and how friendly the staff was. And the prices are just downright amazing. I came in to by one thing and ended up buying 5… Read more »

Reed P.

I took some old watches in that I really didn't think they were worth much. Very pleased with what they gave me for them. James was very friendly and knowledgeable. I would HIGHLY recommend them and will be doing business with them again! Thanks!!!

Steve Z.

I drive 30 min just to do business with this pawn shop. Always friendly and always work with you. Kiedra (sorry if I spelled that wrong) and the manager are great. Go see them today!

Bobby N.